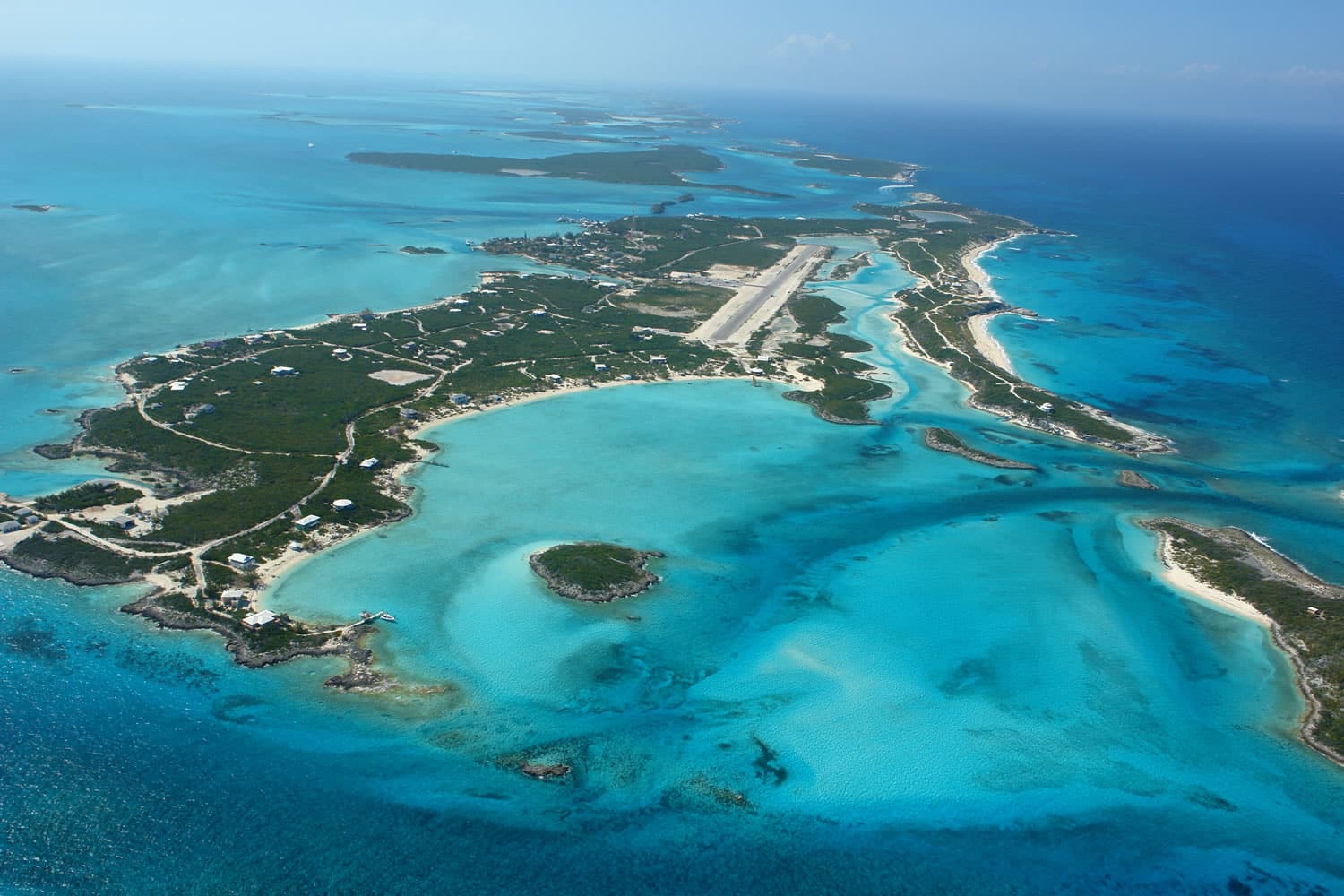 Staniel Cay
Accessible by boat, regularly scheduled flights, charter airplanes and private planes. For scheduled flights and charter services, Staniel Cay recommends Makers Air. The island offers an 18-slip marina at the Staniel Cay Yacht Club in addition to many excellent anchorages for boaters and a 3,000-foot airstrip for those arriving by air.
Click here for a detailed map of Staniel Cay's location.
Staniel Cay is located approximately 75 miles Southeast of Nassau. The approaches from both the banks (West) and The Exuma Sound (East) are relatively straightforward. However, we strongly recommend a good, recent chart for first-time visitors.
Latitude/Longitude of the Club is
24'10.353 N
76'26.723 W
Latitude/Longitude of the Dock is
24'10.359 N
76'26.747 W
The Explorer Charts and the Yachtsmans Guide regularly get excellent reviews from our marina guests. For dockage, call (242) 355-2024 or email the marina directly at marina@stanielcay.com if you like to make a reservation. We monitor VHF channel 16.
Makers Air is pleased to be the official airline of Staniel Cay Yacht Club!  With multiple daily flights between Fort Lauderdale Executive airport and Staniel Cay, it couldn't be easier to reach paradise!  Pick your perfect flight by booking online 24 hours a day at MakersAir.com.
Frequent flights make it the most convenient, reliable, and economical option for passengers and cargo destined for Staniel Cay, Andros, Eleuthera, Chub Cay, Great Harbour Cay, and Cat Island.
Book online:  MakersAir.com
Book by phone:  954-771-0330, option 1
Freight Services:   Our dedicated freight service offers daily deliveries into Staniel Cay.  Click here for all the details!
For the ultimate first-class experience, upgrade your flight to paradise with a private charter aboard a Makers Air Cessna Grand Caravan EX with Executive Oasis interior! Makers Air provides personalized private charter concierge services to give you the stress-free and relaxing travel you deserve.  Your private charter will include access to the Makers Air Sky Lounge, as well as options for premier in-flight catering, ground transportation partnerships, and more.   Contact us today to learn more about how we are able to accommodate your individual needs and put the romance back in travel.
N633AH is a custom interior Cessna Grand Caravan EX with Executive Oasis Club seating up to eight (8) passengers, unlike any in the region. With six overstuffed white leather executive seats, 1 Divan seat for two, and executive tables, this aircraft is the perfect solution to business or pleasure travel. With its island-chic luxurious feel, your vacation will begin the moment you board!